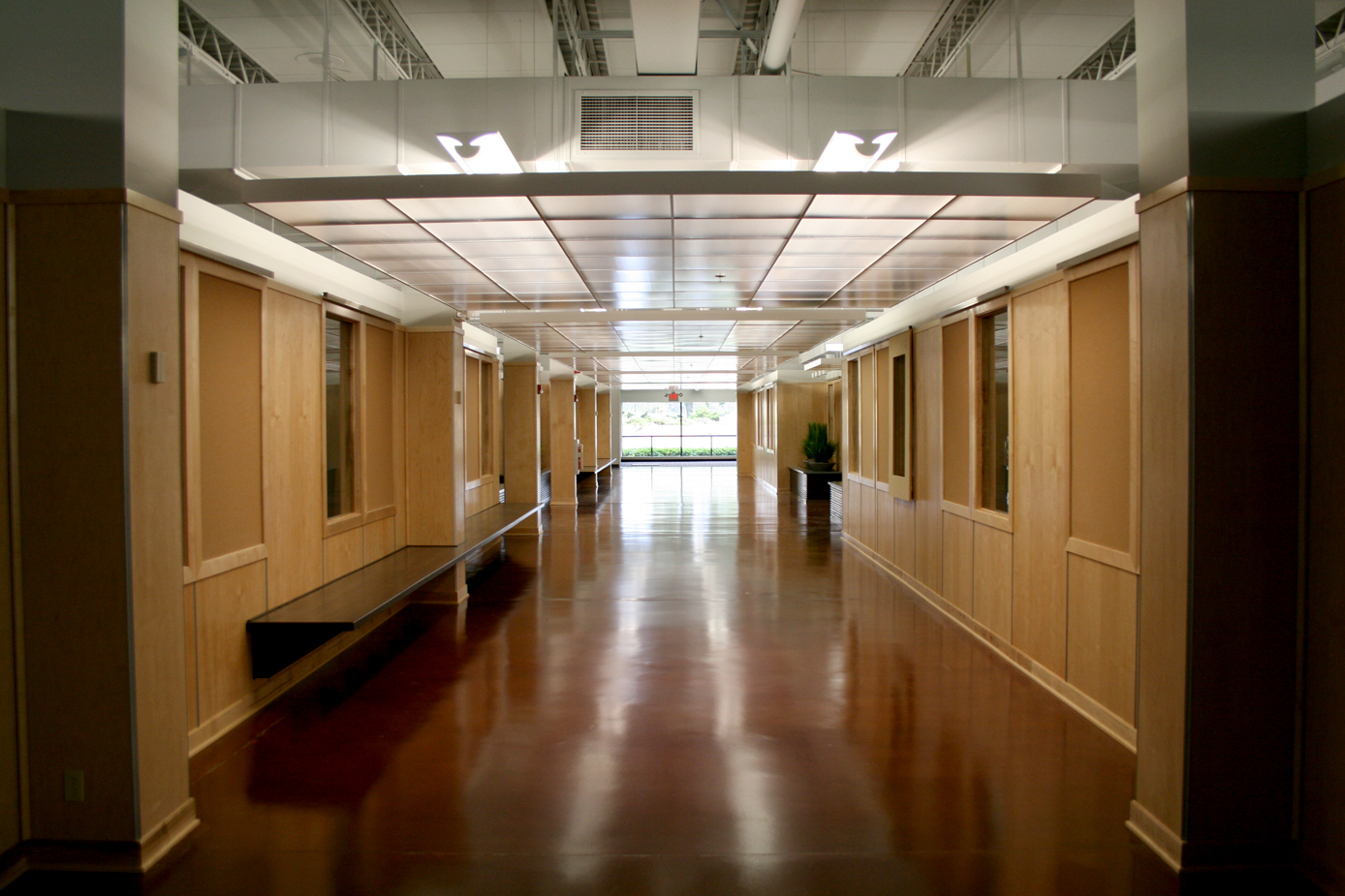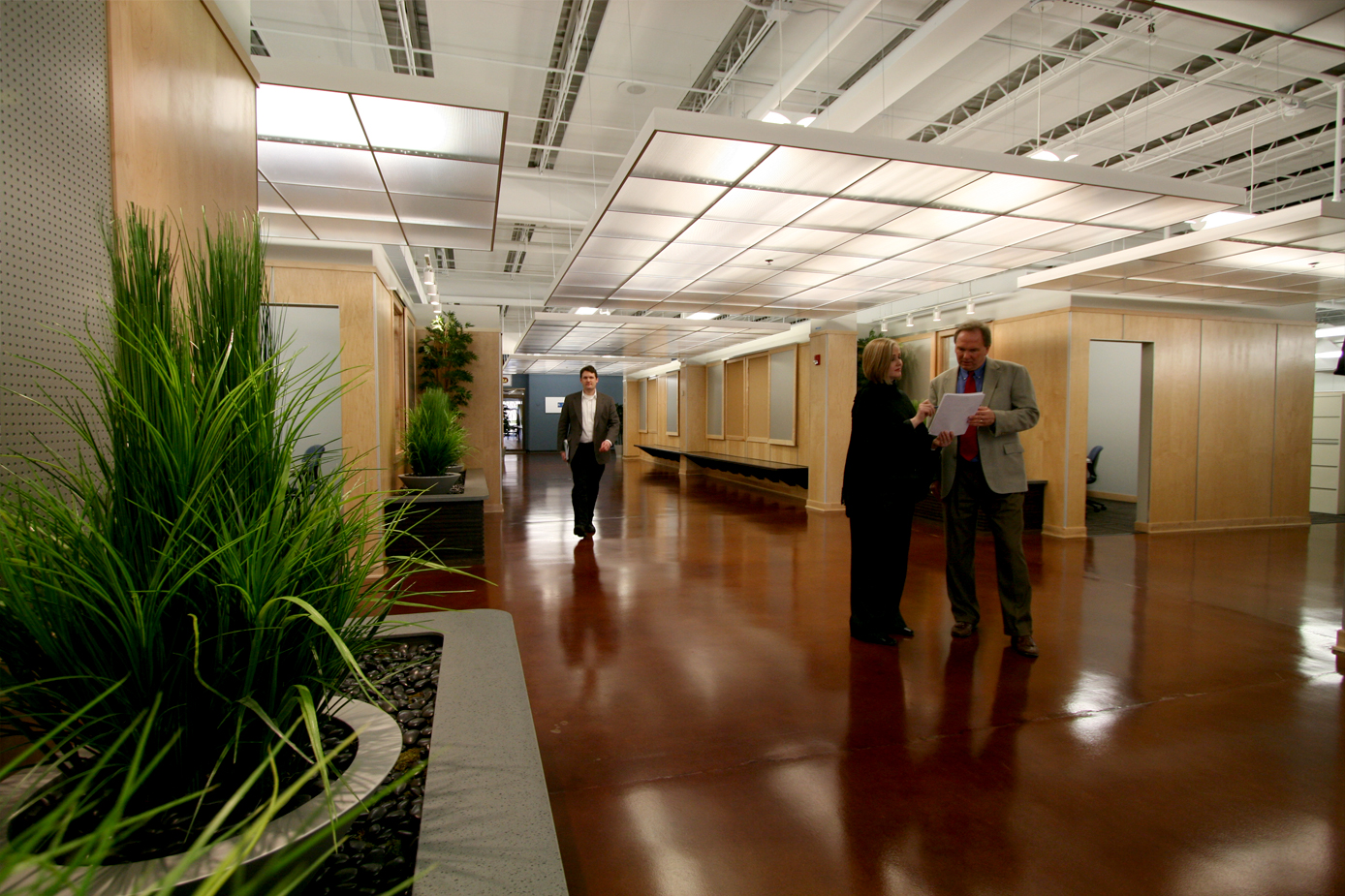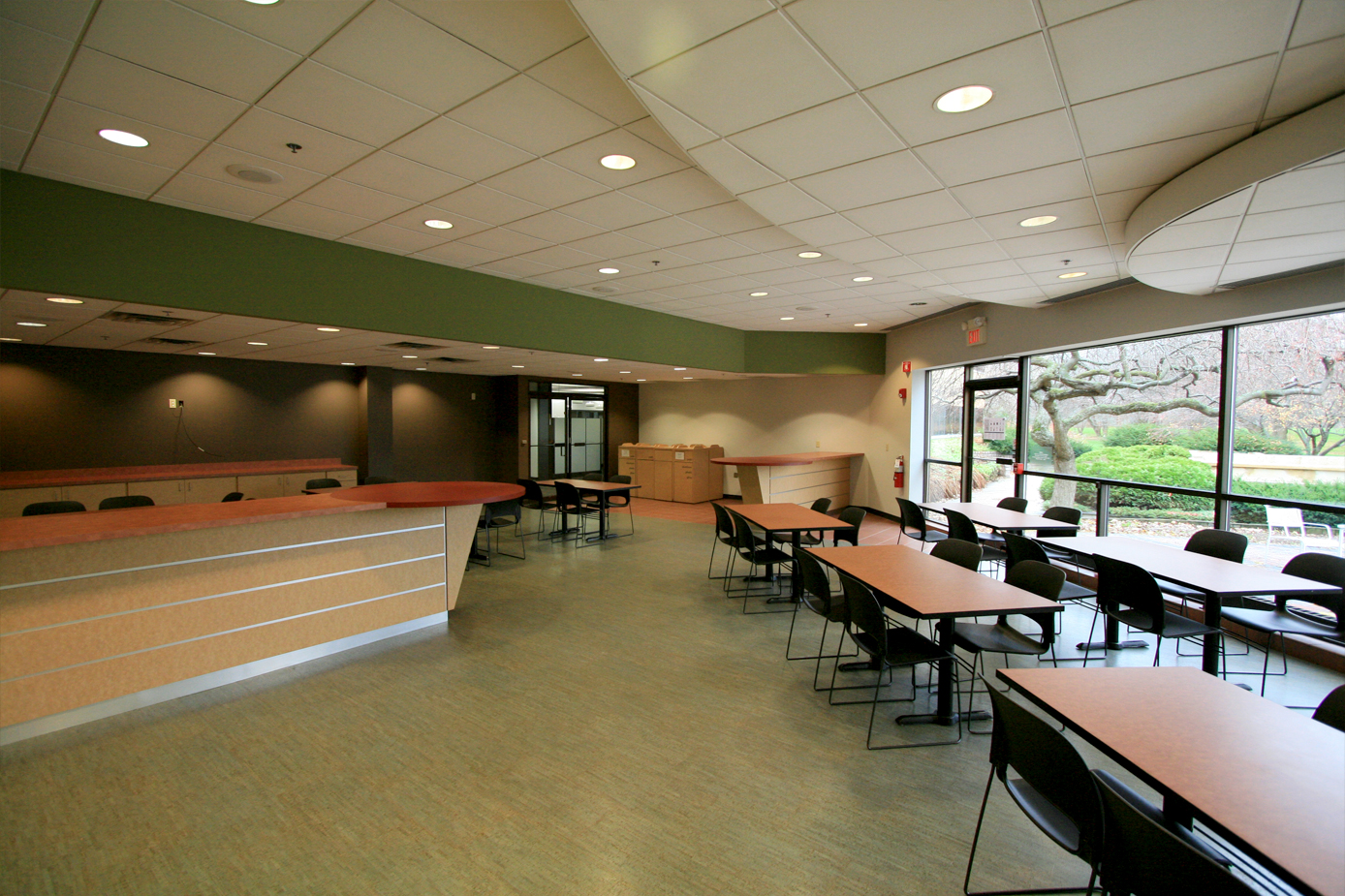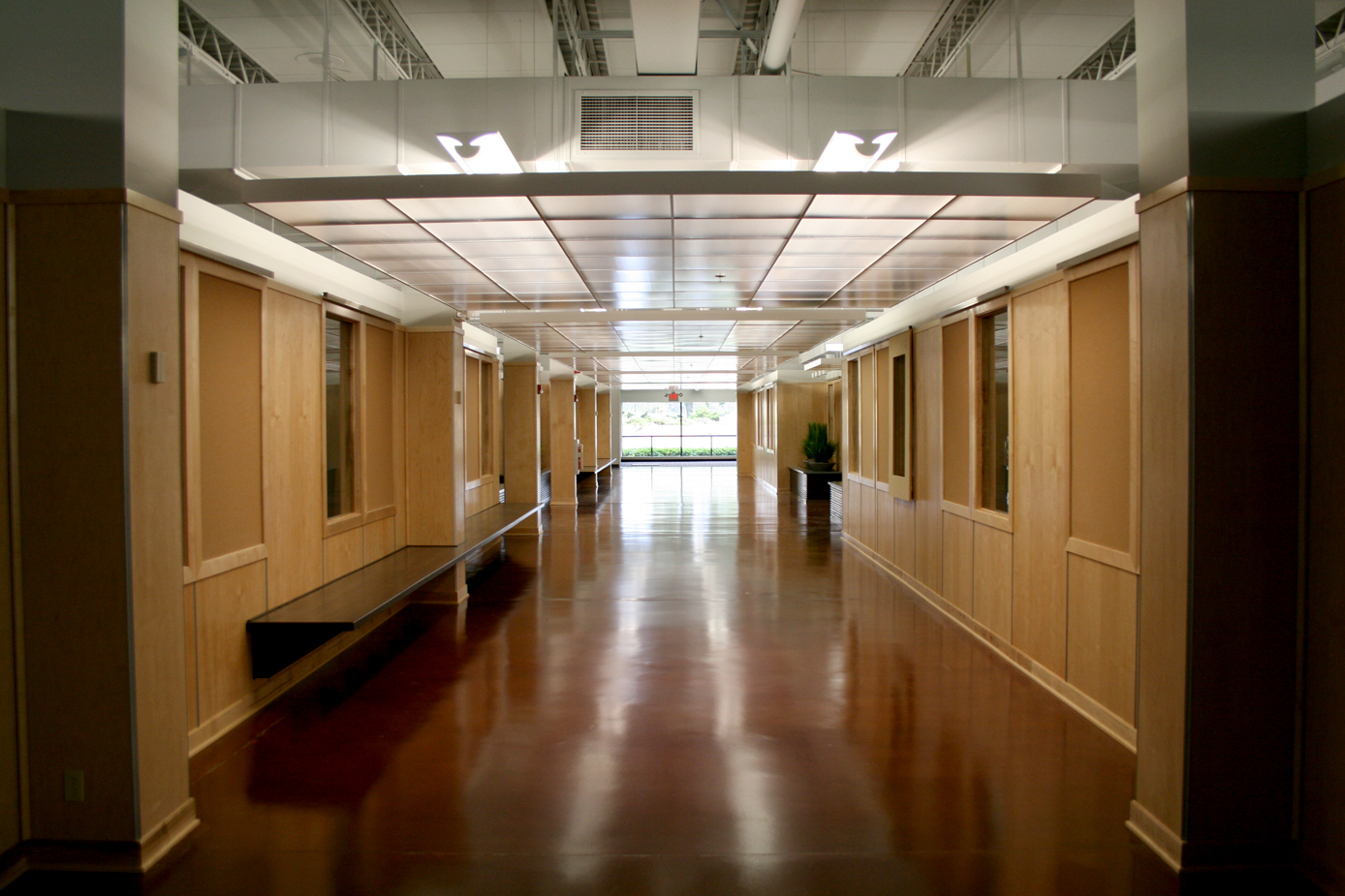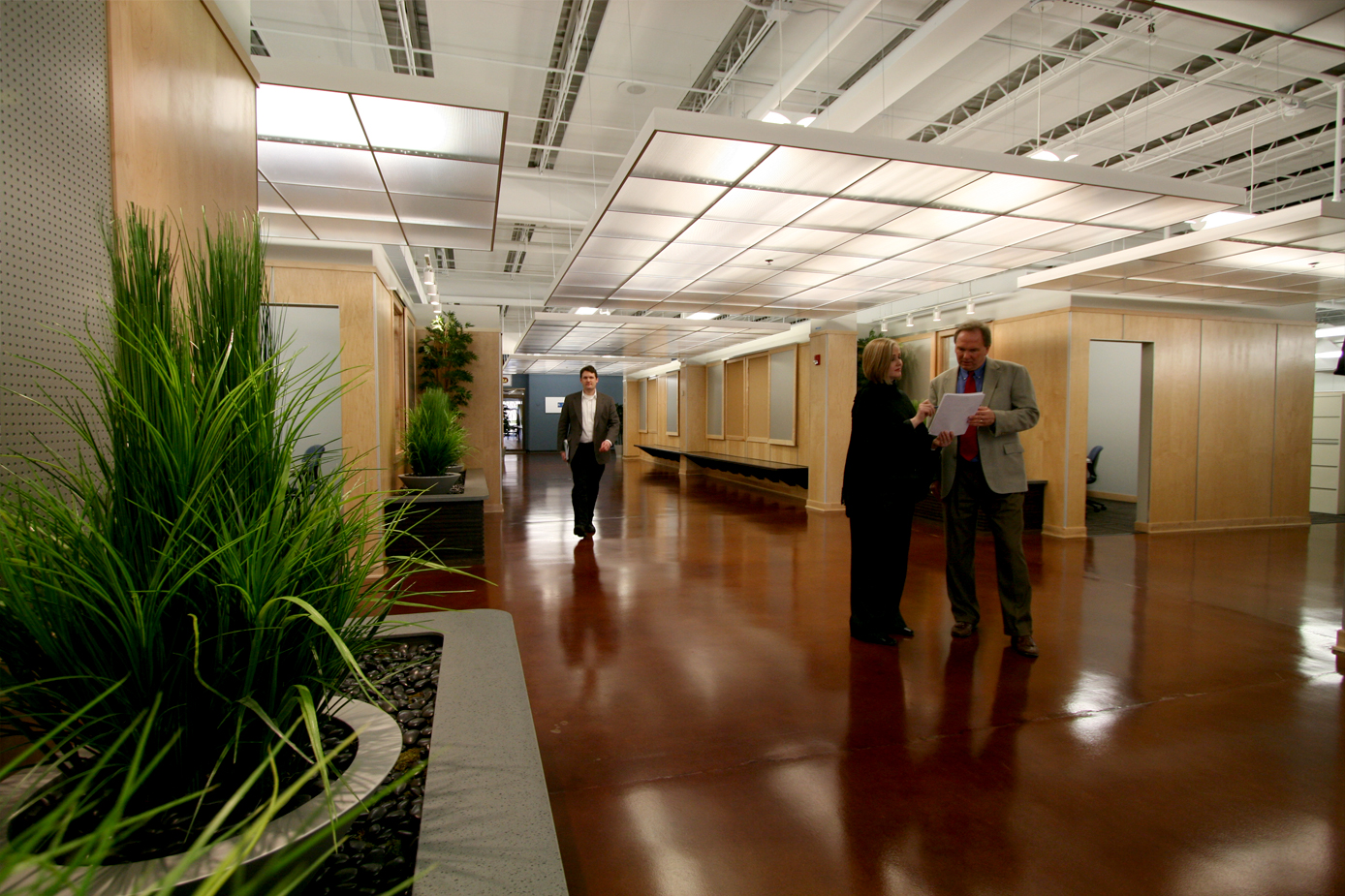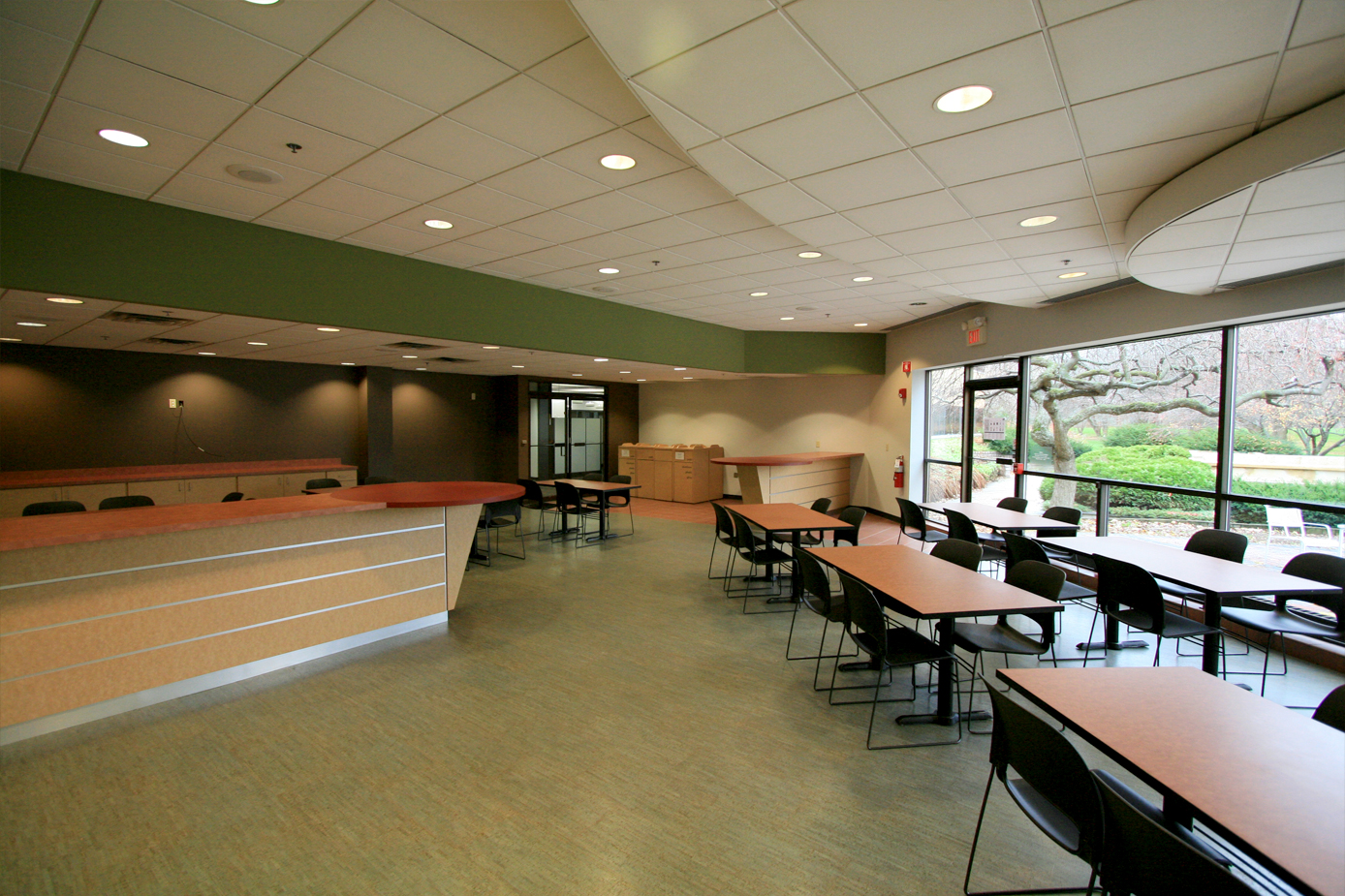 AB DATA WORLD HEADQUARTERS
Glendale, Wisconsin
The design solution brings all departments together in a collaborative and welcoming environment. The 'central square' and interior street concept give autonomy to departments but are accessible and welcoming to the family of departments. Street names recognize significant Milwaukee leaders and visionaries.
The space reflects a sophisticated approach to business and collaboration. There are gathering or conferences spaces; a High Tech visitors center, a training room for large group meetings, traditional conference rooms, informal collaboration and meeting spaces for group gatherings, and contemplation areas designed to foster creativity. The space reflects a commitment to sustainability; and was awarded the "Most Environmentally friendly Project of the Year' from the Milwaukee Business Journal.
The renovation of the former Manpower Campus, preserves and brings new life to an elegant building and artful campus. The Ironwood Campus will be a great platform for A B Data's next chapter of growth. The project has been recognized with awards from the business and design communities.
$2 MILLION

139,000 SQ. FT

MILWAUKEE BUSINESS JOURNAL: ENVIRONMENTALLY FRIENDLY PROJECT OF THE YEAR

WISCONSIN BUILDER MAGAZINE:
HONOR ROLL